Remote Starter Special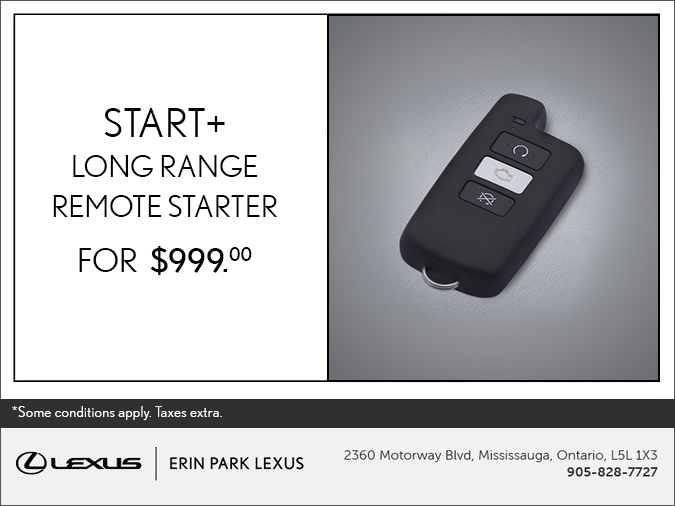 Weather shouldn't dicate your comfort level. With START+ you can automatically activate your heating and ventilation system fora s far away as 800m.
The START+ system features:
Remote ventilation and air conditioning cool
Extended range of 800m
Remote front and rear defogger control
2-way light and sound feedback
Perfect synchronizaion with your Lexus
Lexus START+ is the only remote engine starter that fully integrates with lexus vehicle electronic systems and immobilizer.
Price includes installation. Offer valid until July 31, 2019. Applicable for the 2018-2019 Lexus RX series, 2015-2019 Lexus ES, and 2016-2019 Lexus IS. No cash value. Not valid on prior purchases. Cannot be combined with other offers. Appointment only.