2019 Lexus RX L Series: The Perfect Family Luxury SUV
November 30 2018,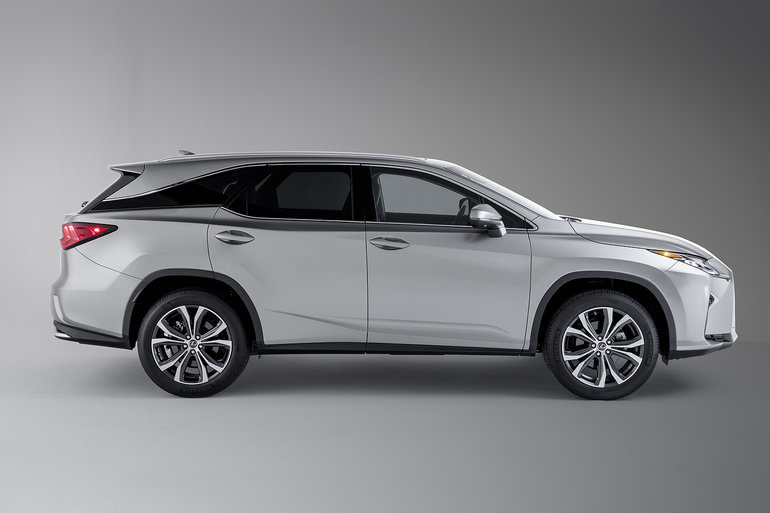 The Lexus RX is more than a popular luxury mid-size SUV, it's the best-selling luxury mid-size SUV in many countries and has been for a very long time. Last year, the RX got a new version capable of seating 7 passengers. Now, that model is back for the upcoming year with the brand-new 2019 Lexus RX L.
A High-Luxury Three-Row SUV
The Lexus RX L Series is not your typical three-row luxury SUV. It's based off the 5-seat Lexus RX which has been on the market for years now, and Lexus ultimately had all the time in the world to study what consumers needed from their three-row utility vehicle, and put everything it learned in the new RX L.
"The Lexus RX L series is so much more than an RX with an extra row: it's been carefully engineered to capture all the beauty and engagement of the RX, while offering luxurious accommodation for up to seven adults," said Jennifer Barron, Director of Lexus in Canada. "With a choice of conventional or self-charging hybrid powertrains and a range of trim packages, the RX L preserves all the qualities that have made the RX our best-selling model, then adds more space for family, friends, and cargo."
Starting at $66,250, the 2019 Lexus RX 350 L Luxury 7 Passenger gets 20-inch wheels, a 12-speaker audio system, leather steering wheel, rear climate controls and a wide range of other state-of-the-art comfort features.
There are also two other models that feature captain's seats for the second row, a 3,500-pound towing capacity, a Qi Wireless Charging System as well as premium luxury sedans, among other features.
There are two options available in the 2019 Lexus RX L. The first is a 3.5-liter V6 engine developing 290 horsepower sent to all four wheels through an 8-speed automatic gearbox The other option is a hybrid powertrain offered in the RX 450 L which offers 308 horsepower, and an average fuel economy of less than 8.0 liters per 100 kilometers.
To learn more about the 2019 Lexus RX L, contact us today at Erin Park Lexus!