2019 Lexus RX : Popular For A Reason
December 30 2018,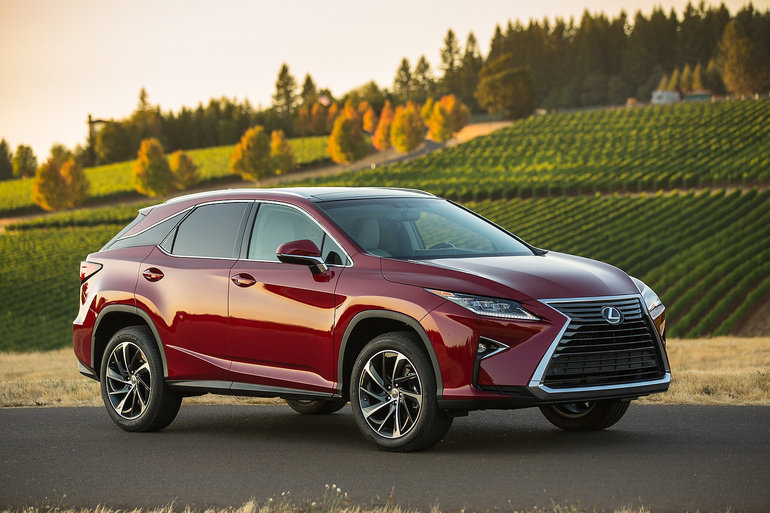 The 2019 Lexus RX has just arrived at Erin Park Lexus and one quick look tells you it has everything luxury SUV buyers are looking for in their next ride. No doubt about it, the Lexus RX ticks all the right boxes with its blend of performance, luxury, comfort, refinement, and technology.
There are plenty of versions of the new Lexus RX starting with the Lexus RX 350 which is powered by a 3.5-liter V6 engine that delivers 295 horsepower and 268 pound-feet of torque. This same engine is also offered in the new Lexus RX 350 L which offers an extra third row of seats in the back.
Thanks to its outstanding performance and state-of-the-art efficiency, the Lexus RX offers an average fuel economy rating of less than 10.0 liters per 100 kilometers despite pushing nearly 300 horsepower. No question, there's a lot to like in the new Lexus RX.
Of course, if fuel economy is your main concern, you'll want to check out the new Lexus RX 450h. Powered by the same 3.5-liter V6, the Lexus RX450h also gets an electric engine. Power output increases to 308 horsepower and fuel economy improves to less than 8.0 liters per 100 kilometers in the city.
The Lexus RX 450h was a pioneer of hybrid luxury SUVs and remains to this day one of the few available luxury sport utility vehicles with a hybrid engine.
We've already mentioned how spacious and versatile the 2019 Lexus RX is when it has an extra row of seats, but even the regular 5-seat Lexus RX is an example of convenience and interior space. With over 1,600 liters of available cargo space, it has all the space your family needs.
Come in to Erin Park Lexus today and discover the brand new 2019 Lexus RX.