2020 Lexus RX: Still improved
July 19 2019,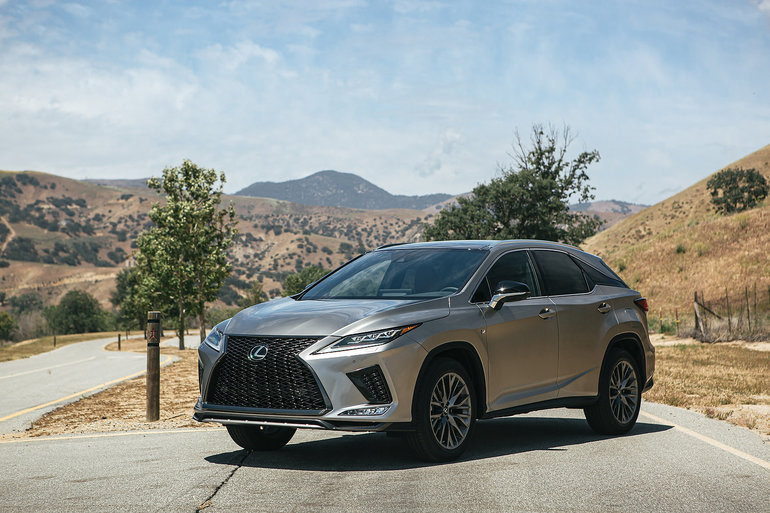 The Lexus RX is the largest and most popular model in the Lexus range in Canada. Combining comfort and sophistication with sporty styling and the latest connectivity and safety technologies, the new 2020 Lexus RX retains the qualities and features we love from the current RX while enhancing the interior and the list of safety equipment, among other improvements.
Several versions of the 2020 Lexus RX available
One of the most important elements of the 2020 Lexus RX and which dictates part of its success is the number of versions available. The Lexus RX 350 starts us off with a 3.5-liter V6 engine developing 295 horsepower and 268 lb-ft of torque. This engine is the basis of the RX and offers a combination of high performance, efficiency and smoothness. The engine can basically be forgotten which is good in an SUV where the emphasis is comfort, refinement and quietness behind the wheel.
It is possible to combine this engine with the five-seat RX or the 7-seat RX. The latter, the Lexus RX-L, offers a third row of seats to accommodate two more passengers when needed. This additional seat makes the new Lexus RX even more versatile, but the mere possibility of having it is testament to the interior space offered in the RX, 5 passengers or 7. No matter the version, you'll get plenty of room for you and your family.
The other engine is a 3.5-liter V6 combined with an electric motor for a total output of 308 horsepower and an average fuel consumption rating of 7.5 liters per 100 kilometers in the city and 8.4 liters per 100 kilometers. Imagine, a luxury vehicle as spacious and refined that consumes the equivalent of a compact sedan. That's what you'll find in the new 2020 Lexus RX 450h.
The Lexus RX lineup will continually surpass your expectations. For 2020, you will get an improved cabin that advances the center console and offers a new and more evolved multimedia system. In addition, Android Auto makes its appearance in the Lexus RX for the first time and in a Lexus product for the first time.
Come learn more today at Erin Park Lexus!