The 2018 Lexus RX
August 06 2018, Erin Park Lexus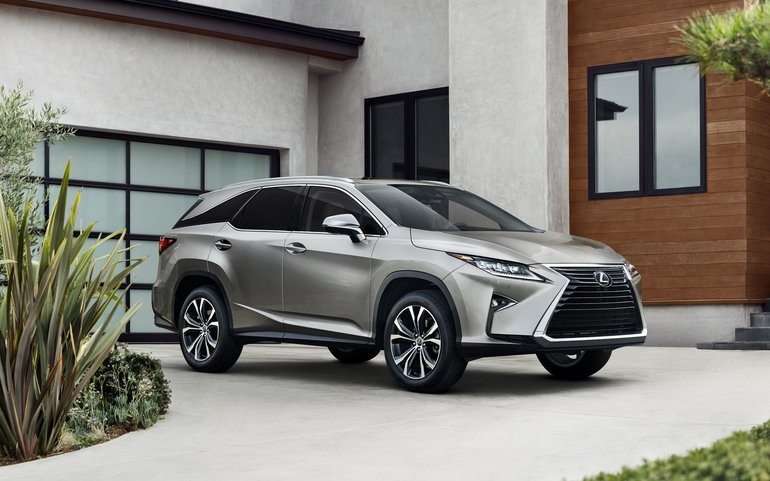 The Lexus RX has always been one of the most recognized luxury mid-size SUVs on the market. Thanks to an impressive and hard-to-find blend of performance, comfort, safety, and refinement, the Lexus RX has also been one of the best-selling luxury vehicles in Canada for decades. With the 2018 Lexus RX, you get the very best blend of everything that has made the RX popular over the years.
A Seven-Passenger Lexus RX
Buying a luxury sport utility vehicle means that you need interior space. A lot of interior space. You want space for your kids, your luggage, and your passenger up front. With the 2018 Lexus RX, you'll never have to worry about having enough space.
There's nearly 800 litres of cargo space in the back, and that space easily climbs to more than 1,500 litres. That said, buyers who want the added convenience of a third row of seats can go with the 2018 Lexus RX-L, the first ever three-row Lexus RX model.
You can fit seven passengers in the Lexus RX, with enough space to bring everyone's bags as well. There's really nothing to worry about in the 2018 Lexus RX when it comes to versatility and interior space.
Under the hood is a 3.5-litre V6 engine delivering 290 horsepower and 263 pound-feet of torque. This engine can tow up to 2,150 kg with ease while also offering some of the best fuel economy numbers in the segment.
That said, if you want a truly fuel-efficient vehicle, you should opt for the 2018 Lexus RX 450h. Thanks to a hybrid engine, you'll average less than 8.0 litres per 100 kilometres in the city or on the highway.
To learn more about the 2018 Lexus RX and all of its features and equipment, contact us today at Erin Park Lexus. As Canada's premier Lexus dealership, we have the RX you have been looking for!