The 2019 Lexus ES
August 06 2018, Erin Park Lexus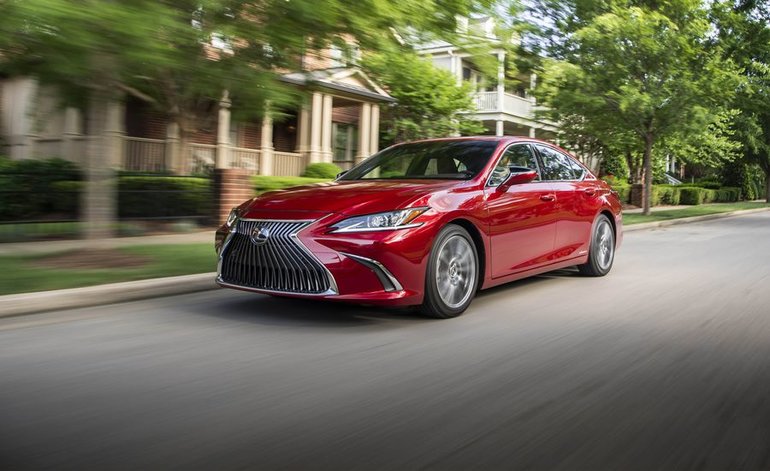 The Lexus ES has been known for years as the quintessential luxury vehicle when it comes to comfort, refinement, and quietness. Behind the wheel of an ES, you feel completely isolated from the outside world. You don't hear anything and you don't feel any bumps. This has led the car to appeal to a certain demographic.
Now, Lexus is changing the model's personality while keeping everything that has made the car successful up until now. With the 2019 Lexus ES, we get a completely different car when it comes to handling and performance, and yet it's still incredibly luxurious and sophisticated. The 2019 Lexus ES now offers the very best of both worlds to luxury sedan buyers.
A Vehicle That Has Been Improved in Every Way
The 2019 Lexus ES is powered by a 3.5-litre V6 engine that delivers 302 horsepower. That's quite a bit more than the outgoing model, and you'll feel it out on the road. Moreover, the ES is now built on an improved chassis that is more rigid than ever before.
This leads to improved comfort and stability out on the road. With the 2019 Lexus ES, what you get is a car that can handle the open road, the city, or the highway with ease.
A hybrid engine is now offered as well. This hybrid engine features 215 horsepower with an expected fuel economy rating of about 5.3 litres per 100 kilometres. That's both very impressive, and certainly welcome, given today's gas prices.
Inside, the 2019 Lexus ES is more spacious than ever before. That may be surprising to some, given that the previous model was already quite spacious. Thanks to new architecture, Lexus engineers have added even more versatility to the 2019 ES.
To learn more about the new performance of the 2019 Lexus ES or to book a test drive, contact us today at Erin Park Lexus!