The Lexus NX Compact Luxury SUV Will be Built in Canada
May 28 2019,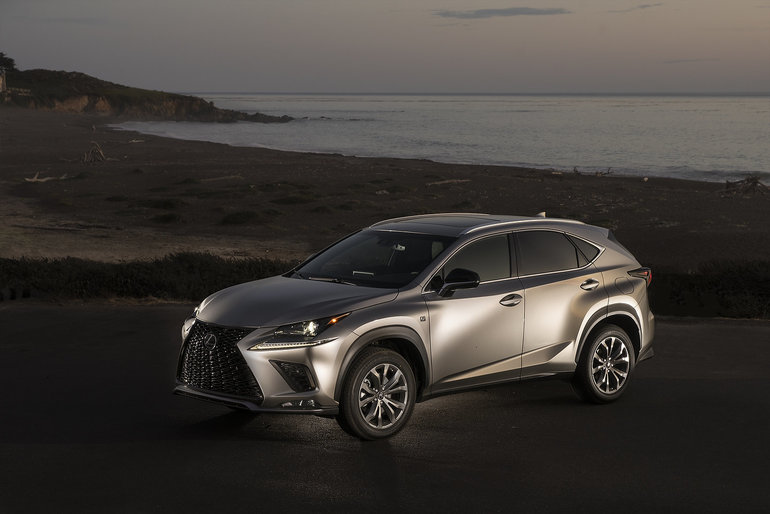 Lexus is bringing one of its most important models to Canada. Production of the Lexus NX will start at the automaker's Cambridge, Ontario plant starting in 2022. This marks an important step for both Lexus and the Canadian manufacturing industry sector.
"Building on our recent Toyota RAV4 announcement and our recent facility modernization investments, we are excited to announce that TMMC has been selected to produce the popular Lexus NX and Lexus NX Hybrid models for the entire North American market," TMMC President Fred Volf told Team Members and dignitaries, including the Right Honourable Justin Trudeau, Prime Minister of Canada and The Honourable Christine Elliott, Deputy Premier of Ontario and Ontario Minister of Health and Long-Term Care, at an event in late April.
Lexus production began in Canada in 2003. Our great Country was the first location outside of Japan to have the opportunity to build a Lexus vehicle.
"Together with the company's recent investments in our facilities, today's announcement demonstrates the tremendous amount of trust that Toyota has in the Team Members here at TMMC," Volf added. "It has been an honour to be producing a Lexus model, and now we're being trusted to produce two of them."
Lexus parent company Toyota has been an integral part of the Ontario economy. Back in 2018, a $1.4B investment was announced to modernize the Japanese automaker's installations to better plan and prepare for the future.